&nbsp&nbsp&nbsp&nbsp&nbsp&nbsp&nbsp&nbsp&nbsp&nbsp&nbsp&nbsp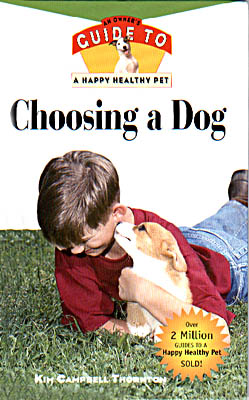 &nbsp&nbsp&nbsp&nbsp&nbsp&nbsp&nbsp&nbsp&nbsp&nbsp&nbsp&nbsp


Written by award winning writer Kim Campbell-Thornton, (former Editor-in-Chief of Dog Fancy Magazine) and Illustrated by Dogphoto.Com

This book takes you through all the considerations involved in choosing the perfect dog for your home.


Choosing a Dog is easy and fun to read, and sure to be a big help when it comes time to making that big decision. We give it 4 stars!


And thanks to Amazon.com, it's easier (and cheaper) than going to the store.
Get it now, just click on the book!